Welcome to my counselling and hypnotherapy website.  My name is Hiroko Wilson and I am passionate about providing real results that make a difference in my clients' quality of life.
What I do
Having spent many years working in this field, I provide a personalised and professional service for those requiring help with a whole range of concerns, including anxiety and depression. Whether you are feeling upset about a relationship or experiencing stress at work or require help with a myriad of other issues, I am here to show you how to overcome unpleasant feelings and positively tackle issues.
My background
Qualified in psychology, counselling, hypnotherapy and other specialisms, I have many years of experience, having worked for both the NHS and UK-based charities. I hold a diploma in Therapeutic Counselling and am a member of the British Association for Counselling and Psychotherapy, working by the Ethical Framework for Good Practice in Counselling. 
How I help
When you feel unable to cope and life feels like a continuous struggle, I am here to assist. My counselling and hypnotherapy service can help with problems such as: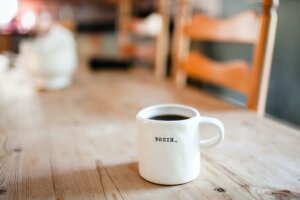 Feeling stressed and anxious and unable to cope with daily life
Lacking confidence and having low self-esteem
Feeling hopeless and as if your life lacks meaning
Struggling with work or personal relationships
You will find me patient, kind and most of all, a good listener. Where others have failed you in the past, I will take the time to understand how you feel and offer real solutions. Don't worry if you have not spoken with a counsellor before as I will ensure that you feel comfortable and at ease, before we begin our session.
Get in touch
I hold sessions at my Central and North London therapy rooms. Alternatively, if you don't wish to travel, book a telephone or online appointment with me at a time and date to suit you. Our discussions will remain private and confidential and your personal information will be securely stored.
Get in touch today to book a session or to discuss my counselling and hypnotherapy services in more detail. I am always happy to help.